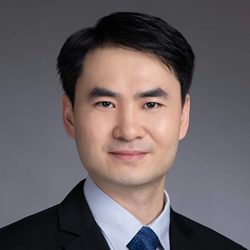 Welcome to Eric's homepage. Eric is a technology lover and the father of a lovely daughter.
Homepage and projects
Eric's homepage about some of his work, projects and research: https://www.ericzma.com/homepage/.
Eric some other projects: https://www.ericzma.com/projects/.
Posts and blogs
Blog: Eric's personal blog posts.
Photo Gallery: Eric's photo gallery.
SysTutorials: Eric publishes tutorials, howtos and news on Linux, programming and more.
Contact and social networks
You can leave Eric an message by using this form or find Eric on Facebook, Twitter and LinkedIn.
More of Eric's contact information: https://www.ericzma.com/blog/contact/
Latest blog posts
Latest other posts
Links
Tools: JPG to EPS Converter | What is my IP? | ASCII Table | Linux Manual | DimJoeng | SysTutorials
---
Last update: May. 5 2019.

Pageloads:
Please share if you like this post: