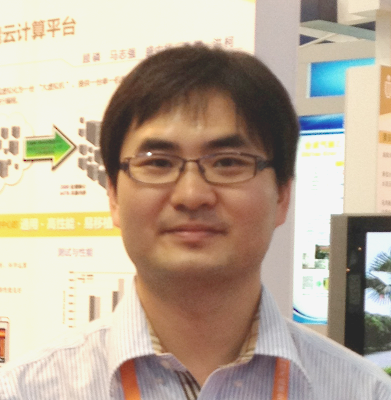 Eric Zhiqiang Ma is currently a PhD candidate at Department of CSE, HKUST. His research interests include system software for cloud computing, virtualization of large-scale distributed systems, etc.
Homepage
Eric's homepage about his research and work.
http://www.cse.ust.hk/~zma/ or http://www.ericzma.com/homepage/.
If you happened to view Eric's old homepage before and miss that one, please go here.
Projects
Some of Eric's projects.
http://www.ericzma.com/blog/projects/
Technology
Tutorials, tips, tools, etc.
Tutorials, news, discussions on scalable systems.
Personal stuff
Eric's personal blog.
Eric's photo gallery.
Contact and social networks
Find me on Facebook, Twitter, LinkedIn and Google+.
Eric's contact information: http://www.ericzma.com/blog/contact/
Links
Fclose.com
|
Highly Scalable Systems
|
Eric's Blog
Tools: JPG to EPS Converter | Who am I? | ASCII Table | Linux Manual | DimJoeng
---
Last update: Feb. 5, 2014. Pageloads: