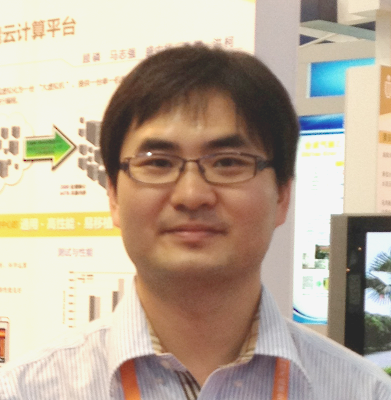 Eric Zhiqiang Ma is currently a PhD candidate at Department of CSE, HKUST. His research interests include system software for cloud computing, virtualization of large-scale distributed systems, etc.
Homepage
Eric's homepage about his research and work.
http://www.cse.ust.hk/~zma/ or http://www.ericzma.com/homepage/.
If you happened to view Eric's old homepage before and miss that one, please go here.
Projects
Some of Eric's projects: http://www.ericzma.com/blog/projects/
Technology
Fclose.com: Tutorials, tips, tools, etc.
Highly Scalable Systems: Tutorials, news, discussions on scalable systems.
Personal stuff
Blog: Eric's personal blog.
Photo Gallery: Eric's photo gallery.
Contact and social networks
Find me on Facebook, Twitter, LinkedIn and Google+.
More of Eric's contact information: http://www.ericzma.com/blog/contact/
Latest posts
Links
Tools: JPG to EPS Converter | Who am I? | ASCII Table | Linux Manual | DimJoeng
---
Last update: May. 7, 2014. Pageloads: